Auction Property Conveyancing Solicitors
Property auctions can be an efficient and cost-effective way to buy and sell property. They are becoming increasingly popular, not only with developers looking for an investment opportunity, but also with homebuyers hoping to get more for their money.
However, buying and selling property at auction can be incredibly risky. Our specialist auction property solicitors can help give you advice, so you don't end up taking more than you bargained for.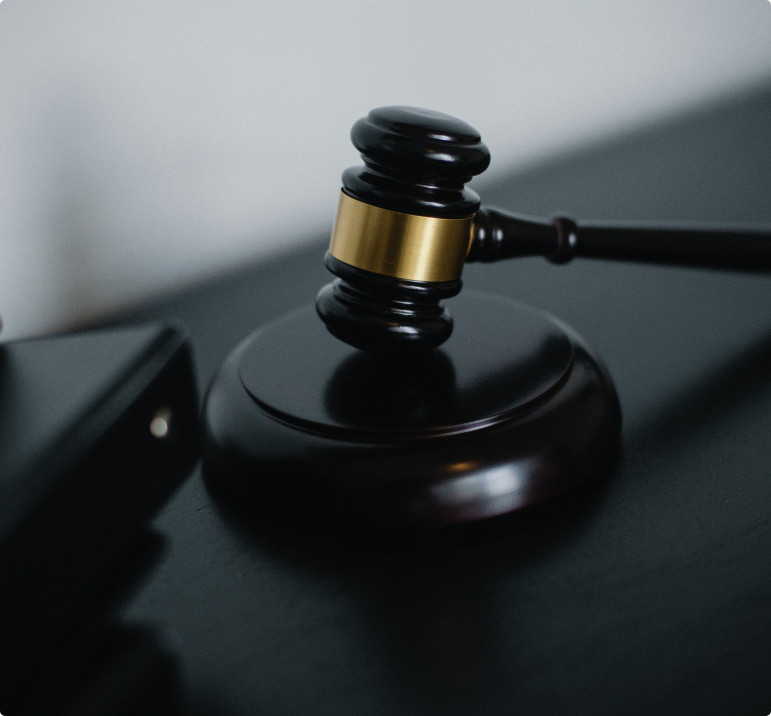 Receive friendly, expert advice for your property auction or sale
When it comes to buying and selling property at auction, we know exactly what our clients need. A member of our friendly team will be on hand to answer all queries throughout the process.
If you are looking to sell a property at auction, our experienced solicitors will put together the all-important legal pack. We will also carefully prepare the contract to ensure the sale runs as smoothly as possible. If the property is sold, our conveyancers see the transaction through to legal completion.
If you want to purchase a property at auction, you need to seek legal advice on the contract terms, title, and legal pack prior to auction. While you may be reluctant to pay for legal advice before winning a bid, it could end up saving you more in the long run. Remember, you cannot withdraw from an auction purchase without penalty. Once the hammer falls, you are restricted from making post-auction negotiations or enquiries. It is vital to consult a qualified solicitor and undertake legal due diligence prior to auction to avoid making a costly mistake.
For more information on buying and selling property at auction, check out our helpful guides.
Lenders we work with
Our conveyancers work with a wide range of lenders.
Accord Mortgages
Aldermore Mortgages
Alliance & Leicester
Bank of Ireland
Barclays
Barnsley
Britannia
Cambridge
Chelsea
Cheltenham & Gloucester
CHL
Co-Operative Bank
Coventry
Fleet
Generation Home
Godiva
Halifax (HBOS)
HBOS Redemptions
Handelsbanken
Hanley
Help to Buy
ING Direct
Kensington
Kent Reliance
Leeds
Leek United
Lloyds Banking group
Loughborough
Market Harborough
Marsden
Melton Mowbray
Mortgage Express
Mortgage Works
Nationwide
Newcastle Building Soicety
Northern Rock
Nottingham
NRAM
Pepper
Post Office
Paragon
Platform
Precise
Principality
Saffron Walden
Sainsburys
Santander
Skipton BS
TSB
United Trust Bank
Vida Home loans
Virgin
West Brom
Woolwich
Yorkshire
Zephyr
Attom
Bluestone Mortgages
Buckingham BS
Chorley BS
Clydesdalebank Yorkshire bank
Cynergy
Darlington BS
Dudley BS
Hinkley & Rugby
HSBC
IPSWICH BS
Leeds BS
Leek United
Livemore Capital
Melton Mowbray
Mommouthshire
National Counties
NatWest
Newcastle Building Soicety
RBS
The Mortgage Lender
Tipton & Cosley
TSB Bank
Virgin Money
West Brom BS
Meet our Qualified Lawyers
Already have an auction property you're interested in buying or selling? Get in touch with a member of our team for a tailored quote.
0800 987 8156
Request a Call Back
"*" indicates required fields
Arrange a Meeting
We don't stay hidden away. All of our solicitors are friendly, responsive, and ready to help.
Speak Directly with a Solicitor or Conveyancer
We guarantee you'll be able to contact us directly. No call centres or team leaders.
Arrange a Meeting in person
Arrange a Virtual Meeting
If you'd like to speak to us in person, but are unable to travel, we can arrange a video call with a member of our team.
Arrange a Virtual Meeting
Request a Call Back
"*" indicates required fields