New Build Conveyancing
Solicitors
You may think that buying a new build property is a much simpler process than buying an existing property, with less risks involved. In reality, the potential for something to go wrong is much higher with a new build purchase. But don't be discouraged. Our expert new build conveyancing solicitors can help you manage the legal aspects of the purchase.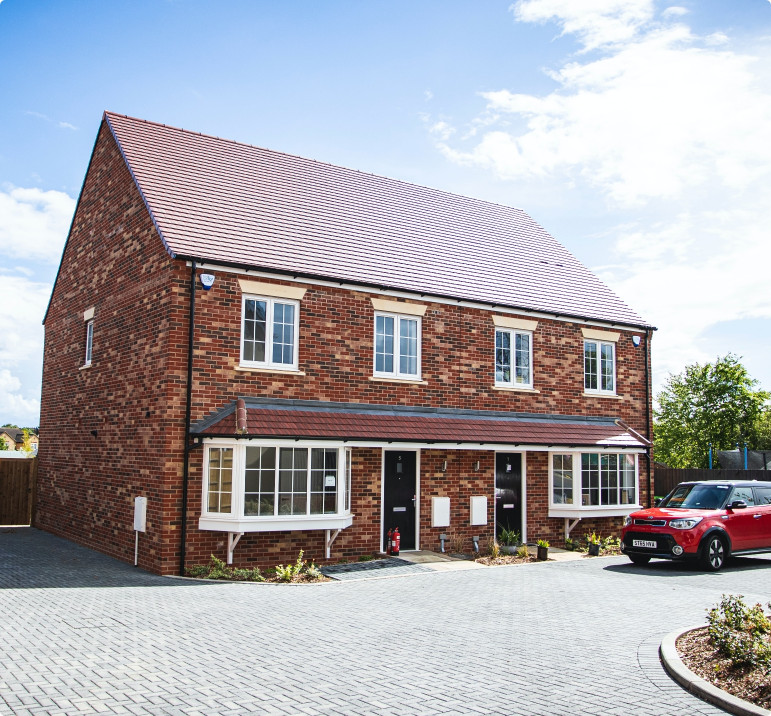 Start your conveyancing quote
Our experienced and highly qualified team will not only manage the conveyancing process; we'll provide tailored advice to help you make informed decisions about your property.
Call us
0800 987 8156
Lenders we work with
Our conveyancers work with a wide range of lenders.
Accord Mortgages
Aldermore Mortgages
Alliance & Leicester
Bank of Ireland
Barclays
Barnsley
Britannia
Cambridge
Chelsea
Cheltenham & Gloucester
CHL
Co-Operative Bank
Coventry
Fleet
Generation Home
Godiva
Halifax (HBOS)
HBOS Redemptions
Handelsbanken
Hanley
Help to Buy
ING Direct
Kensington
Kent Reliance
Leeds
Leek United
Lloyds Banking group
Loughborough
Market Harborough
Marsden
Melton Mowbray
Mortgage Express
Mortgage Works
Nationwide
Newcastle Building Soicety
Northern Rock
Nottingham
NRAM
Pepper
Post Office
Paragon
Platform
Precise
Principality
Saffron Walden
Sainsburys
Santander
Skipton BS
TSB
United Trust Bank
Vida Home loans
Virgin
West Brom
Woolwich
Yorkshire
Zephyr
Attom
Bluestone Mortgages
Buckingham BS
Chorley BS
Clydesdalebank Yorkshire bank
Cynergy
Darlington BS
Dudley BS
Hinkley & Rugby
HSBC
IPSWICH BS
Leeds BS
Leek United
Livemore Capital
Melton Mowbray
Mommouthshire
National Counties
NatWest
Newcastle Building Soicety
RBS
The Mortgage Lender
Tipton & Cosley
TSB Bank
Virgin Money
West Brom BS
Receive quality legal advice for new build purchases
In most cases, a development site office will refer you to their conveyancers with the promise of fast service. However, you should not compromise on the quality of legal advice you for the promise of speed. The legal side of buying a new build home is more complex than any other type of conveyancing, and there are a number of potential issues that can arise. Not having reliable legal representation could cost you dearly and lead to significant delays.
Our trusted property solicitors will provide you with the quality advice and assurance you need as you take this important step. We have vast experience in acting for buyers in new build purchases, including houses, flats, shared ownership, and properties purchased via the Help to Buy scheme. We can anticipate issues, prevent delays, and keep things moving swiftly.
0800 987 8156
Meet our Residential Conveyancing Team
We are committed to excellence, and channel all our conveyancing experience and expertise into achieving the best outcomes for our clients.
0800 987 8156
Arrange a Meeting
We don't stay hidden away. All of our solicitors are friendly, responsive, and ready to help.
Speak Directly with a Solicitor or Conveyancer
We guarantee you'll be able to contact us directly. No call centres or team leaders.
Arrange a Meeting in person
Arrange a Virtual Meeting
If you'd like to speak to us in person, but are unable to travel, we can arrange a video call with a member of our team.
Arrange a Virtual Meeting
Request a Call Back
"*" indicates required fields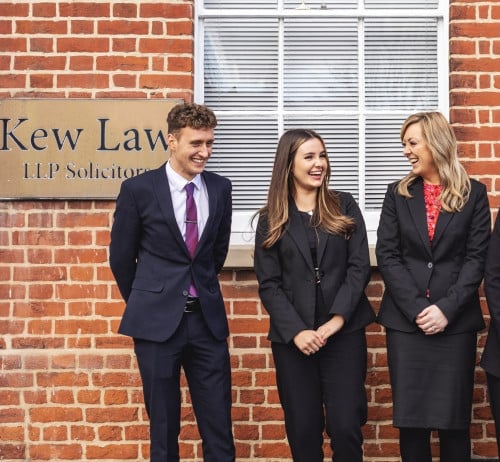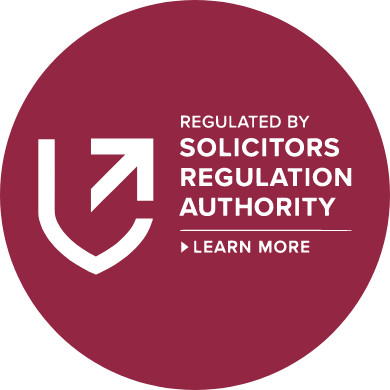 Experienced and Approachable Solicitors in Essex & Suffolk
Kew Law LLP provides a range of personal and business legal solutions to clients across Essex. We're dedicated to making legal support more accessible, with price competitive services, responsive advice from our friendly solicitors, and access to our unique digital platforms. We have a team of experienced specialists in each area, ready to collaborate to achieve the best client outcomes. This means we guarantee a truly connected, personal, and efficient service that never compromises on quality.