Experienced and Approachable Solicitors in Essex and Suffolk
Kew Law LLP provides a range of personal and business legal solutions to clients across Essex and Suffolk. We are dedicated to making legal support more accessible, with price competitive services, responsive advice and access to our unique digital platforms. We are focused on providing a service which is able to adapt to our clients, whether for those who wish to engage mostly digitally or for those who prefer to use the telephone or meet face to face. We have a highly trained team dedicated to each legal area of practice, ready to collaborate to achieve the best outcomes for our clients. This means we are able to deliver a truly connected, personal, and efficient service whilst never compromising on quality.
Our History
Stephen Kew was Managing and Senior partner for one of the largest legal firms in Essex. In 2009, Stephen co-founded Kew Law LLP with his partner Jacqueline Farrow, an experienced residential conveyancing solicitor. James Kew joined the practice the following year.
The firm opened from their first office in Colchester but, thanks to an established industry network and a fast developing reputation for excellence, things quickly took off. As of September 2023, Kew Law operate in 13 offices across Essex in the towns and cities of Halstead, Hadleigh, Chelmsford, Burnham-on-Crouch, Witham, South Woodham Ferrers, Clacton, Wickford, Maldon, Colchester, Braintree, and Rayleigh. We also operate from an office in Sudbury, Suffolk.  Our Colchester office is the original and head office for the firm.
We pride ourselves on employing a highly qualified staff of legal professionals. We place a huge emphasis on training and to this end and we are proud to say many of trainees stay on with Kew Law through qualification and beyond.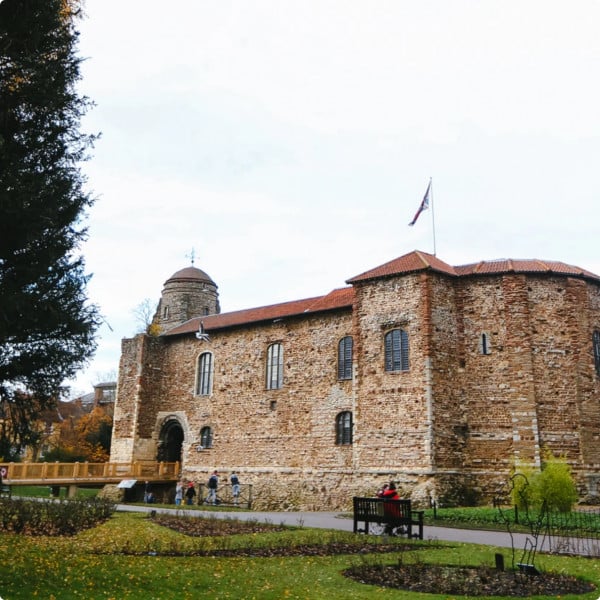 How we work
At the heart of Kew Law is the aim to make our services as seamless, accessible, and transparent as possible for our clients.
Though we have a keen eye for innovation, our commitment to service and standards remains central to what we do. We recognise our clients do not require an anonymous provider of services, based in a call centre sending generic emails incorporating legal jargon.
As a client, you are given the details of the person with conduct of the matter who you will deal with your matter and will remain in regular contact with throughout your case. Through investment in technology and most importantly, people we are able to ensure staff can flexibly collaborate across areas, meaning  clients are not passed from person to person. Whether you are coming to us digitally, over the phone, or in branch, you will receive the same personal, responsive, and quality service from start to finish.
What our clients say
Hear more about our exceptional service from our satisfied clients.
Fantastic! Literally the best solicitors we've ever had. They have gone out of their way to ensure every aspect of our needs were met and beyond. We couldn't of asked for better more caring people to help us with such a life changing situation.
Google Review
Residential Property Client, Burnham-on-Crouch Office
I had a great experience with Kew Law Maldon as a first time buyer. Jessica and everyone I spoke to were so helpful and friendly. Jessica made an effort to make herself available to see and speak to me when needed and answered all my thousand questions.
Google Review
Residential Property Client, Maldon Office
Over the last year and a half my wife and I have commissioned Kew law services on many occasions. They have been very efficient on all counts and have saved us so much difficulty at a time when we really needed it. We can't recommend them enough.
Google Review
Probate Client, Maldon Office
I recently used the services of Kew Law to resolve a matrimonial matter. Very sharp, extremely efficient and clear from the outset. I will use Kew Law in the future without hesitation. Again my thanks to Carolina and her team.
Google Review
Family Law Client, Wickford Office
Jennifer at Kew Law was the only solicitor who was prepared to take on our case and filled us with confidence on day 1 that she could help us. After 18 months of brilliance, we won, and recovered all that was lost. We cant thank her enough for her hard work 🙂
Google Review
Disputes & Litigation Client, Wickford Office
Professional people with your interest central to their business. Working under extreme deadlines they delivered on time and at an effective price
Google Review
Will Client, Braintree Office
OUR OFFICES
Find your nearest Kew Law Office
Our solicitors operate in thirteen locations across Essex and Suffolk:
Braintree
Burnham-on-Crouch
Chelmsford
Clacton
Colchester
Hadleigh
Halstead
Maldon
Rayleigh
South Woodham Ferrers
Sudbury
Wickford
Witham
Our Services
Whether you need help with a family, property, or business matter, Kew Law will be in your corner. We have experienced specialists in place across all areas, ready to support you with friendly and robust legal advice.
People Are the Heart of Our Practice
Our services are built on relationships, not transactions. Our biggest asset is, and always has been, the knowledge and experience of our incredible team.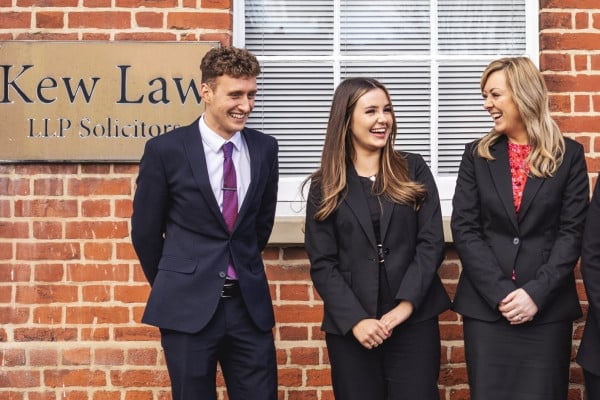 Our Compliance Information
Our services are fully compliant with industry regulations and follow the Solicitors Code of Conduct. Find out more below.
Compulsory Compliance Information