Fixed Fee Probate Solicitors
Our fixed fee probate service is an ideal option if you want to minimise costs, the estate is simple to administer, and you have the time and confidence to handle the administration of the estate yourself. Our specialist probate solicitors will make sure that the legal application is prepared efficiently and correctly so that you can move forward.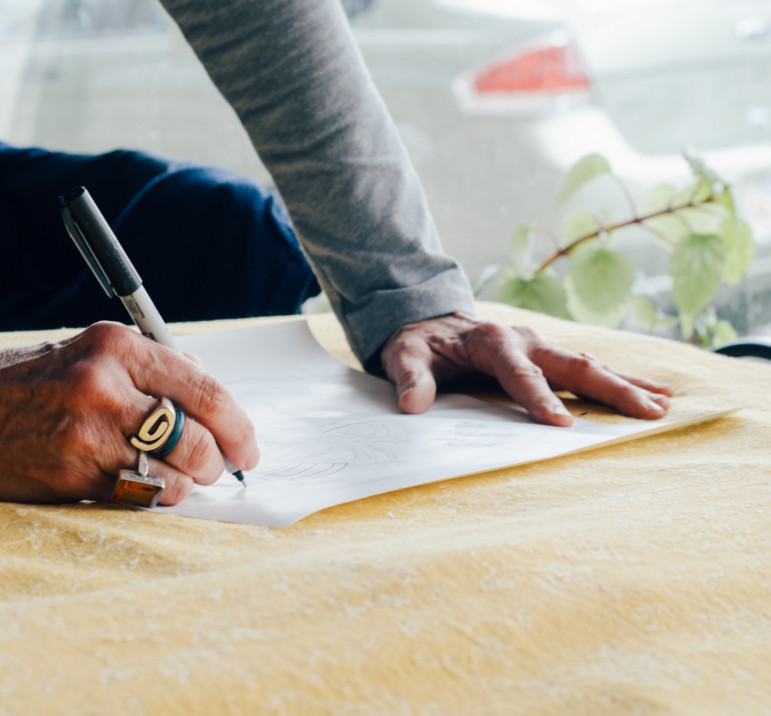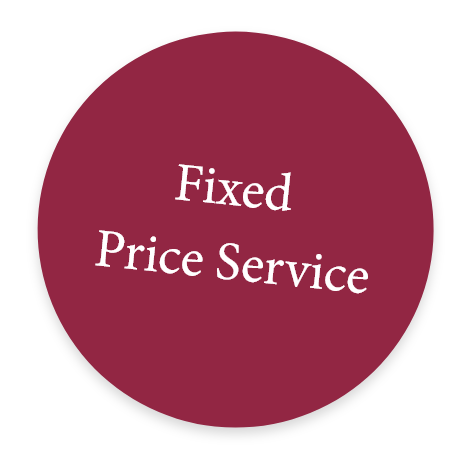 An affordable fixed fee probate service
An affordable fixed fee probate service
Fixed-fee pricing
Apply for Grant of Probate
Where the deceased left a will
£895

+ VAT
Fixed-fee pricing
Apply for Letters of Administration
Where the deceased did not leave a will
£995

+ VAT
Book your Free Initial Consultation
1 hr appointment worth up to £260 + VAT
Meet with a solicitor and establish:
• who can apply for the grant;
• the extent of the estate and what needs attending to;
• is there anything urgent which needs to be dealt with now;
• which of our services is most suited to you.
More information about
our fixed fee service
Our fees to obtain a Grant of Probate, or obtain Letters of Administration, include:
Meeting with you to take instructions.
Receiving details of the date of death, values for assets and liabilities, and the final account from you.
Preparing the Statement of Truth as necessary.
Sending them to you with instructions for signing the Statement.
Applying to the High Court Family Division Probate Registry for the Grant of Representation.
Dealing with Probate Registrar requisitions as appropriate.
Receiving the Grant and sealed official copies and reporting to you.
Extra costs not included:
There is an additional probate application fee of £273 (payable to Court), and copies of the grant cost £1.50 each.
The fixed fee excludes administering the estate and is quoted on the basis that there is no inheritance tax payable, and the executors do not need to submit a full account to HMRC. Advice on insolvent estates, estates including foreign property, and estates where the deceased was domiciled outside of the UK for tax purposes is also excluded from our fixed fee service. If it is established that any of these exclusions apply, you will be quoted for additional costs upfront at the free initial consultation.
More more pricing information on our probate services click here.
Call Our Probate Team Today
Our friendly and experienced probate team will guide you through every step.
0800 987 8156
Experienced and Approachable Solicitors in Essex and Suffolk
Kew Law LLP provides a range of personal and business legal solutions to clients across Essex. We're dedicated to making legal support more accessible, with price competitive services, responsive advice from our friendly solicitors, and access to our unique digital platforms. We have a team of experienced specialists in each area, ready to collaborate to achieve the best client outcomes. This means we guarantee a truly connected, personal, and efficient service that never compromises on quality.
Arrange a Meeting
We don't stay hidden away. All of our solicitors are friendly, responsive, and ready to help.
Speak Directly with a Solicitor or Conveyancer
We guarantee you'll be able to contact us directly. No call centres or team leaders.
Arrange a Meeting in person
Arrange a Virtual Meeting
If you'd like to speak to us in person, but are unable to travel, we can arrange a video call with a member of our team.
Arrange a Virtual Meeting
Request a Call Back
"*" indicates required fields