10 August 2023
Purchasing Listed Buildings
6 mins
If you are purchasing a listed building, then you need to instruct an experienced solicitor with knowledge and experience of listed building transactions.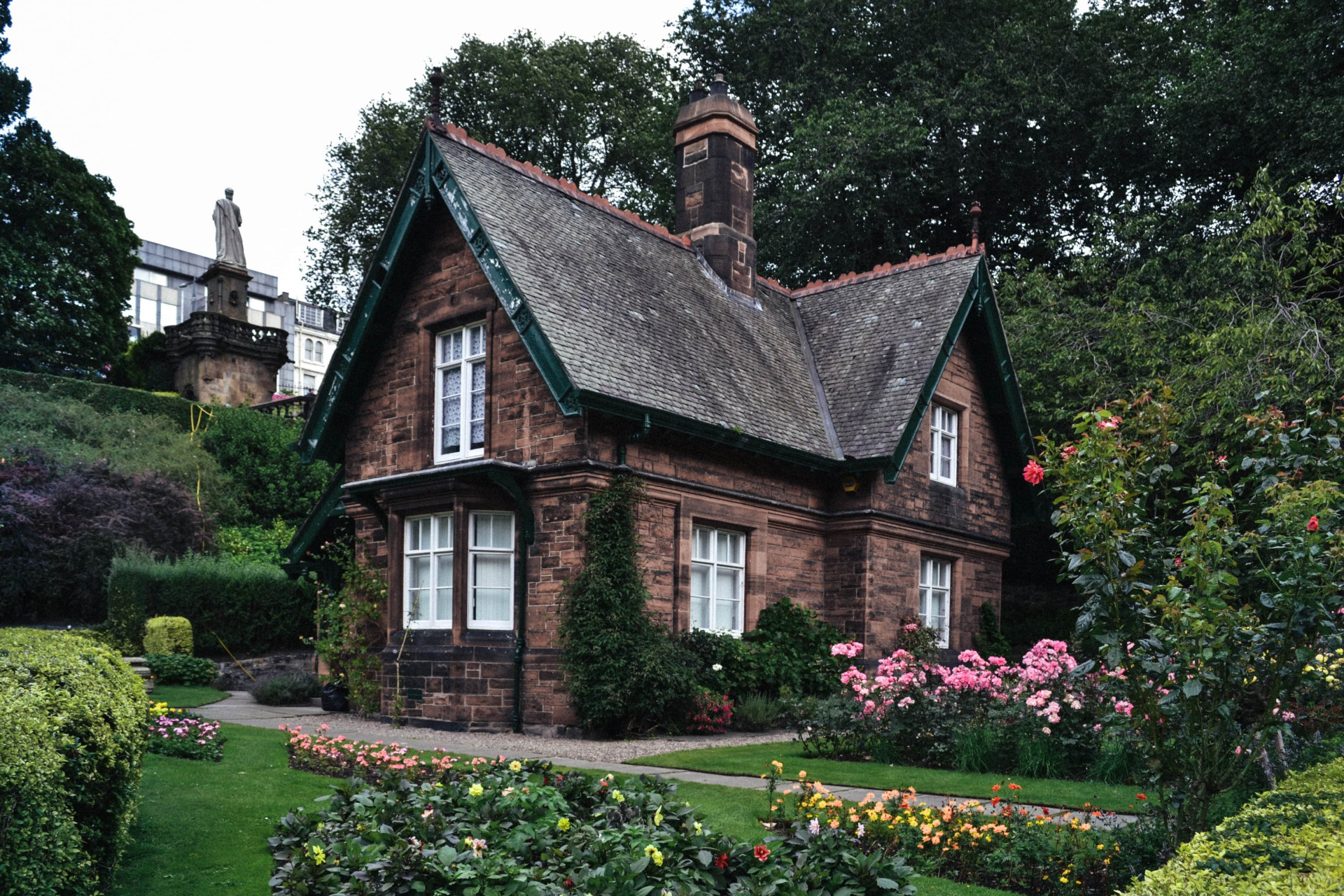 If you are purchasing a listed building, then you need to instruct an experienced solicitor with knowledge and experience of listed building transactions. In addition to standard planning issues there are a host of other concerns when dealing with a listed building. This guide provides an overview of important considerations when purchasing a listed building.
1. What is a listed building?
A listing imposes greater planning controls over a property, making sure the owner of the property can make far fewer alterations without planning permission and listed building consent. The same applies for even minor alterations. It is not a preservation order, preventing change. It simply means that listed buildings consent must be applied for to make any changes to the building which might affect its special interest, the purpose being to preserve the special architectural and historic interest in the building.
2. How do you know a property is listed?
Most buildings built before 1700 which survive in anything like their original condition are likely to be listed, as are most buildings built between 1700 and 1850. Buildings less than 30 years old are not normally considered to be of special architectural or historic interest because they have yet to stand the test of time.
Details of listed buildings in England can be found by consulting the National Heritage List for England, hosted on behalf of the Secretary of State by Historic England.
During the conveyancing process, your solicitor will be able to determine whether the property is listed via the local search that they will undertake on your behalf. The seller will also be asked to reveal whether the property is listed and so requested to provide copies of any relevant documents as part of the conveyancing process.
3. To what extent is the property protected by its listing?
The listing covers a whole building, including the interior, unless parts of it are specifically excluded in the list description. It can cover other attached structures and fixtures, later extensions or additions and pre-1948 buildings on the land attached to the building (curtilage buildings). All listed buildings are different and unique, so listings vary accordingly. It is important to see the notice of listing to determine what it extends to. Further, it is best to check with the local planning authority, specifically the listed buildings officer, what is covered by the listing. This is particularly the case with curtilage buildings as there is no formal legal definition of 'curtilage' so it can be difficult determining whether these buildings are protected by the listing.
4. What types of listed properties are there, and what is the difference?
There are different gradings of listed buildings: –
Grade 1 – buildings of exceptional interest
Grade II* – buildings which are particularly important buildings of more than special interest
Grade II – buildings of special interest.
It is important to note that listed building controls apply to all buildings equally, irrespective of the grade.
5. Considerations and challenges
Buying a listed building in England can be a unique and rewarding experience, but it does come with certain considerations and potential challenges. Here are a few factors to keep in mind:
Legal Restrictions:
Listed buildings are protected by law due to their historical or architectural significance. This means there are restrictions on alterations, renovations, and even routine maintenance. You may need special permissions or consents from the local planning authority to make any changes to the property. This can sometimes be time-consuming and costly.
Heritage agencies and conservation areas:
If the property is located within a conservation area, there may be additional restrictions on changes to the surrounding environment. You should familiarise yourself with the local planning regulations and consult with the relevant heritage agencies to understand the implications.
Planning requirements:
Once listed, a building may need listed building consent to demolish, alter or extend a building. Note this is in addition to any planning permission. Listed building consent may be needed for internal works which would not fall within the definition of 'development' under the Town and Country Planning Act 1990. Not all works of alteration or extension will require listed buildings consent. Listed buildings consent is only required if the works affect its character as a building of special interest. Permitted Development Rights may not apply.
Enforcement provisions:
Carrying out unauthorised works to a listed building is a criminal offence and individuals can be prosecuted. Planning problems run with the property, not the person that did the work. A planning authority can insist that all work carried out without consent is reversed. An owner will have trouble selling a property which has not been granted Listed Building Consent for work carried out. There is no time limit for the issue of a listed building enforcement notice.
Indemnity insurance:
It may be possible to obtain insurance to cover the risk of enforcement action over the lack of listed building consent. There are conditions that apply that must be adhered to ensure the policy is not invalidated. A common condition is to not put the local authority on notice so if you are considering an indemnity policy then you should not contact the local authority without first seeking legal advice. It is not always possible to determine whether the conditions of the policy have been met at inception so proceeding with indemnity insurance comes with continued risk.
It is also important that your solicitor makes full disclosure of title, planning documents, replies to enquiries and full facts to an indemnity insurer. They will also advise you of any policy exclusions. If you are intending to do future works, then these works may invalidate the insurance policy.
Lender requirements:
If you are purchasing with a mortgage then the lender will need to be consulted in the event that there have been alterations which do not have listed buildings consent (where necessary).
6. Other considerations: -
Maintenance and repair costs:
Listed buildings often require ongoing maintenance and repair work to preserve their historical features. The materials and craftsmanship used in older buildings can be more expensive to maintain and restore compared to modern properties. You should factor in the potential costs of upkeep and repairs when considering the purchase.
Energy efficiency:
Older listed buildings might not have the same level of energy efficiency as newer constructions. It could be challenging to implement energy-saving measures without compromising the historic character of the property. Consider the potential impact on your utility bills and environmental footprint.
Insurance:
Insurance for listed buildings can be more expensive due to their historical value and potential risks associated with restoration work. It's advisable to research insurance options and speak with insurance providers who specialise in covering listed properties before exchange of contracts.
Personal preference:
Some people are passionate about owning and preserving historic properties, while others may find the restrictions and additional costs burdensome. Consider your personal interests, long-term goals, and financial capacity when deciding if a listed building is right for you.
An inspection by the local authority is likely to be the only way to be sure that all necessary consents have been obtained, and a buyer may want this as security.
If you are purchasing a listed building it is recommended that you consult a solicitor experienced in dealing with listed building transactions.
It is also recommended to consult with other professionals such as an architect and surveyor. Obtaining valuable professional advice will help you navigate the complexities associated with purchasing and maintaining a listed building.
About to buy a listed building? Speak to us first
As your legal representative Kew Law is able to help ensure that you've covered all complexities when buying a listed building.
0800 987 8156
Request a Call Back
"*" indicates required fields