Jennifer Hardy
Partner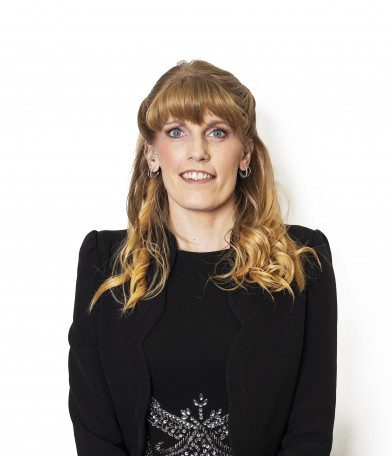 Jennifer is described by Judge's as providing a "Rolls-Royce" service in litigation. She offers a bespoke service to individual and commercial clients, delivering pragmatic solutions that are tailored to each case.
Experience
Jennifer undertook her legal training and practised with a London-based law before accepting the position of partner at Kew Law in October 2020. She regularly represents clients for the purposes of mediation and advocates on their behalf before the Courts when appropriate. Meticulous and astute, her comprehensive investigations analyse all possible outcomes to achieve the best results.
Practice areas
Disputes and Litigation
Civil Litigation
Contractor Disputes
Property Disputes
Inheritance Disputes
What our clients say about Jennifer
Hear more about our exceptional service from our satisfied clients.
I approached Kew Law in 2021, after having an issue with a holiday booking. From the initial introduction to Jennifer and her understanding of our issue and subsequent advice, I knew Kew Law would be able to handle my litigation. Jennifer handled the entire process all the way through and would always give me impartial advice when we needed to make decisions.
Mr B
Jennifer at Kew Law was the only solicitor who was prepared to take on our case after an agent acting on our behalf was subject to a fraudulent phishing attack. Jennifer filled us with confidence from day one that she could help us and was amazing throughout. we could always see what the plan was with Jennifer at the wheel.

After 18 months of brilliance, we won and recovered everything that was lost.
Mr J
Director
Jennifer has acted on my family's behalf in relation to several different cases. When we first engaged Jennifer's services, she was the only solicitor we were able to find in the region that could deal with the subject matter and accepting the instruction accordingly. This resulted in the beneficial disposal of the case without Court action being taken. I was in such a terrible place when I first talked to Jennifer, having tried so many different solicitors. I was a total relief, and I was to relax the moment I spoke with her.

On each new instruction, I feel at ease in the knowledge that she understands exactly what is required, how to resolve it, and what my position is legally. Her calm and professional way of dealing with issues makes the resolution of a difficult situation much easier to handle.
Mrs L