22 August 2023
Mistakes In Wills | Kew Law
Creating and keeping a will up-to-date may not be on the top of people's priorities but having an effective will in place is a crucial step towards securing the future for your loved ones.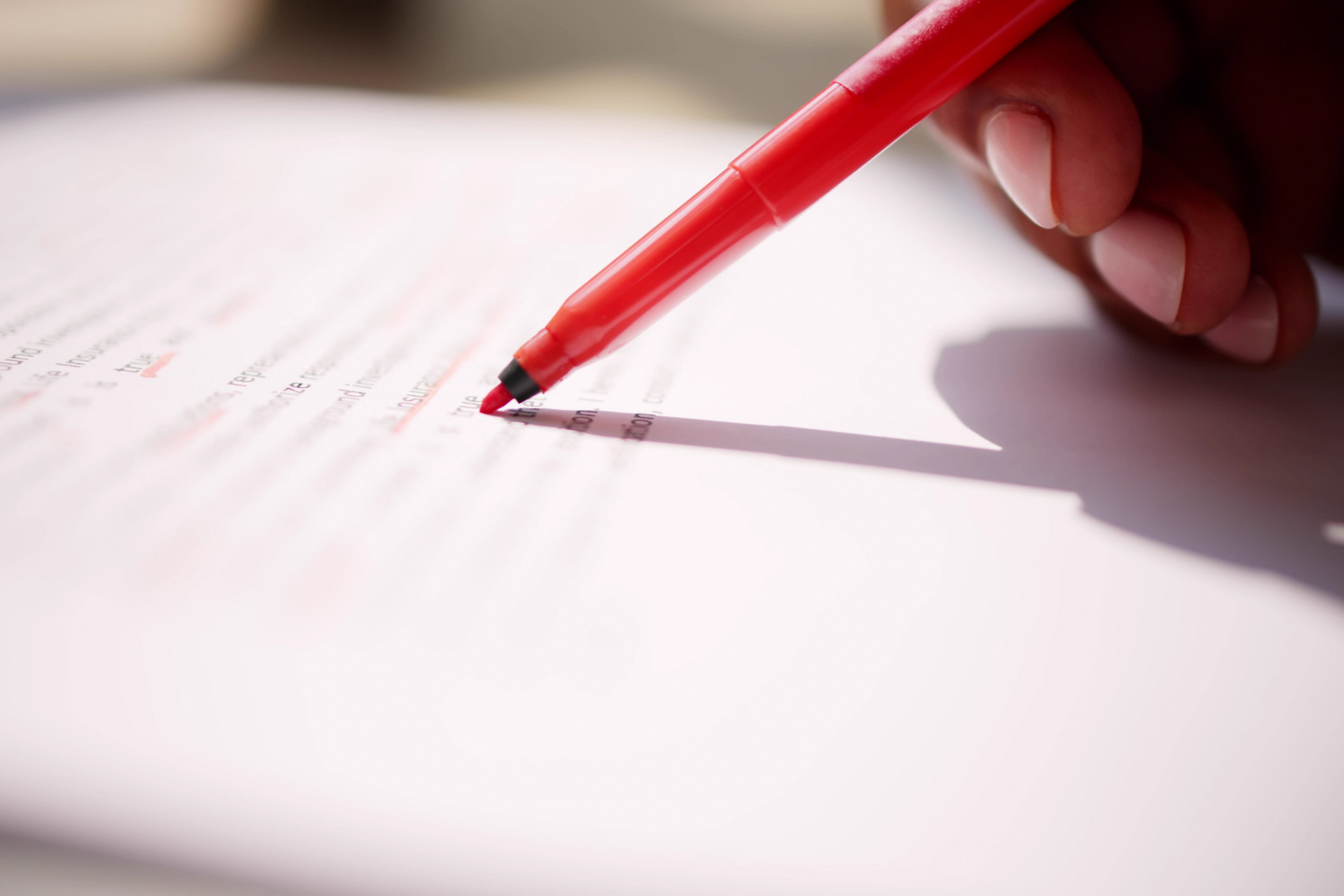 Having a will in place is arguably your number one tool when it comes to estate planning. Creating and keeping a will up-to-date may not be on the top of people's priorities but having an effective will in place is a crucial step towards securing the future for your loved ones.
It is essential to have an effective will
One of the easiest mistakes to make when creating a will is to use language that does not accurately reflect your wishes. This could then lead to a costly and time-consuming legal battle amongst your family. This can occur when people create a homemade will which may not function as intended due to a lack of legal knowledge. Will writers and will writing services advertising ultra-low prices often do not have legal training. Here at Kew Law our wills and estate planning solicitors possess years of experience and training to enable them to draft a will that accurately reflects your wishes and could potentially save your family from unnecessary headaches in the future.
How can I change a mistake in my will?
Whilst we hope that your previous will is error-free, mistakes do happen. Hopefully any mistakes are noticed in your lifetime, in which case they can be addressed. Unfortunately, mistakes are sometimes only noticed after you have passed, at which point it becomes more of a challenge to rectify. I will now address the options available to you in both situations.
Amending a will in life
If you notice any mistakes in your will while you are alive the solution is rather straightforward. Either amend your current will or have a new will made. This is of course under the assumption that you still have the capacity to make a will.
If you are hoping to amend the mistake from your current will, then a codicil may be the best option for you. A codicil is a legally binding document that outlines any amendments you desire to make to your existing will. If you have a need to amend any aspect of your will, such as adding supplementary clauses or removing existing ones, a Codicil can be used as a straightforward way to achieve this.
At Kew Law our experienced team can help ensure that your will or codicil is drafted accurately and operates as you intend, avoiding the potential for costly mistakes down the line.
How do you fix a mistake in a will made by someone who now lacks capacity to fix the error themselves?
For a will to be considered valid, the individual creating it must possess adequate mental capacity, commonly referred to as "testamentary capacity." In cases where an individual lacks testamentary capacity, the Court of Protection can intervene to produce a will on their behalf, which is referred to as a Statutory Will.
In situations where an individual lacks testamentary capacity, it may be necessary to seek permission from the Court of Protection to establish a Statutory Will. This could be used as a tax planning measure to reorganise the will makers' assets and reduce their inheritance tax liability due to a mistake in their will.
To request a Statutory Will, the application fee is £371. If the court schedules a hearing, there may be an additional charge of £494. Furthermore, if the Official Solicitor assigns a solicitor to represent the incapacitated individual, extra fees may apply. Therefore, to save yourself or your loved ones further expense, it is of paramount importance you instruct expert solicitors such as Kew Law to avoid the need for a Statutory Will to correct any mistakes.
How do you amend a mistake in a deceased's will?
After a will maker's death, if an error is identified in their will, there are three approaches available for correcting the mistake: variation, rectification, and construction.
Variation
Following the passing of an individual, the recipients of their estate may opt to modify the allocation of assets instead of adhering to the will's original provisions.
Beneficiaries can modify their inheritance after the passing of the will maker by means of a Deed of Variation. While the deceased's will cannot be rewritten, this legal instrument grants flexibility for beneficiaries to alter their share of the estate. The Deed of Variation alterations will be treated as if they were included in the original will. Specific requirements must be satisfied for the Deed of Variation to be considered valid. Altering a mistake in a will after death may be useful for numerous reasons, such as providing for unmarried partners or fairly distributing the estate among beneficiaries. Furthermore, a more tax-efficient way of distributing the estate may be available, such as using the spouse exemption to reduce inheritance tax.
Rectification
If there is an error in a will due to a clerical mistake or a misinterpretation of the will maker's intentions by the will drafter, rectification can be sought. For this to be achieved an application must be made to the courts within six months of the Grant of Probate extraction. The court has the power to interpret the will maker's true intent, instead of following the will.
Construction
In cases where a will contains unclear or poorly drafted provisions, the court can step in and interpret the will maker's intentions. The court will consider various factors, including the circumstances known or assumed by relevant parties at the time the will was made.
Making a claim for negligence
If you have exhausted all methods of fixing a mistake in a will and the will was drafted by professionals, there is an option of last resort available to you. This is bringing a negligence claim against the will drafter.
If this is a route you are considering, please contact Kew Law as our Disputes and Litigation Department would be happy to help.
We're here to help
If you do require legal assistance in respect of the above, please do not hesitate to contact our Wills and Estate Planning Department.
0800 987 8156
Request a Call Back
"*" indicates required fields